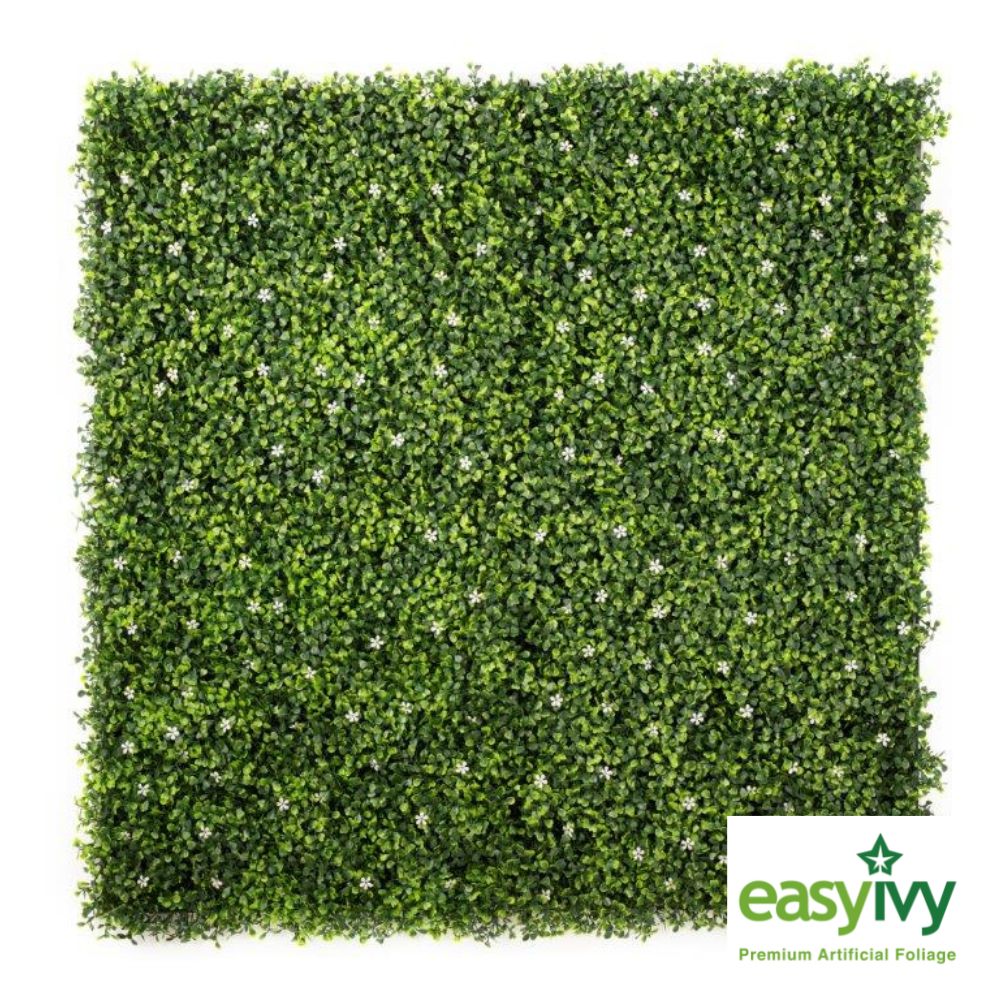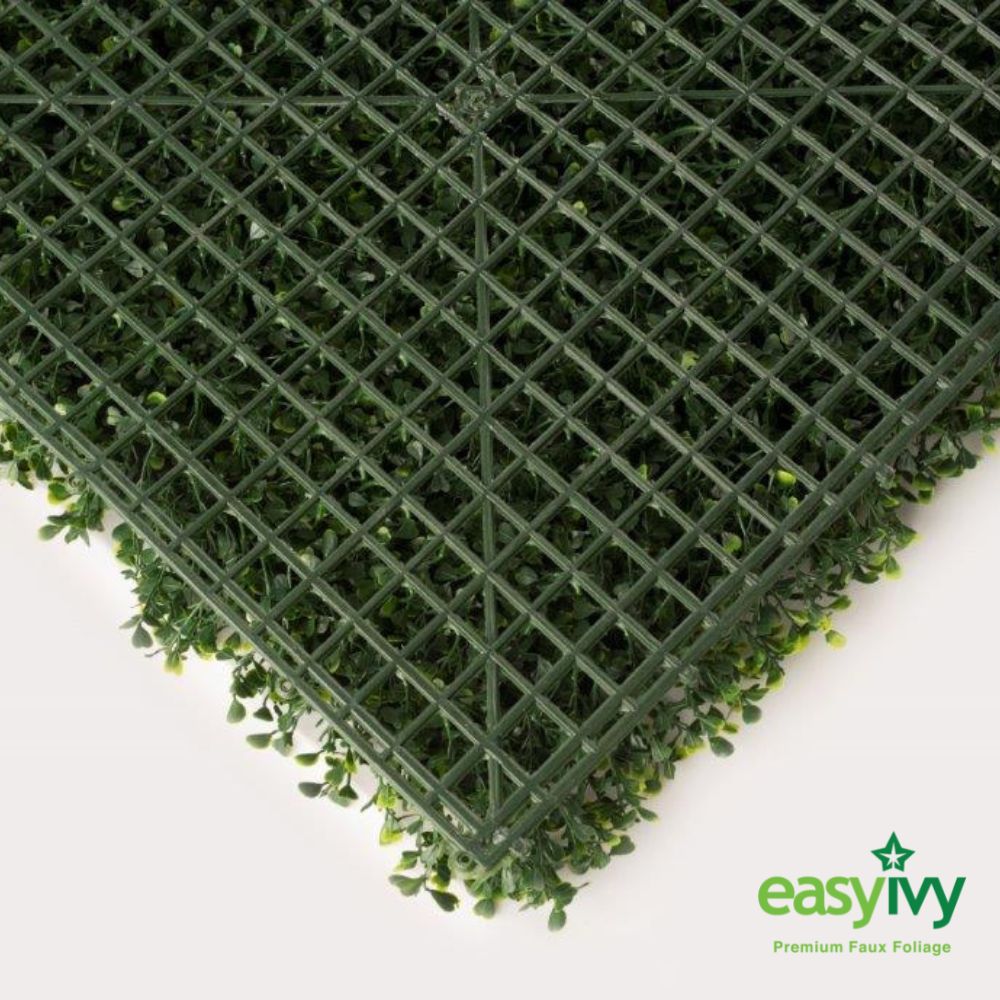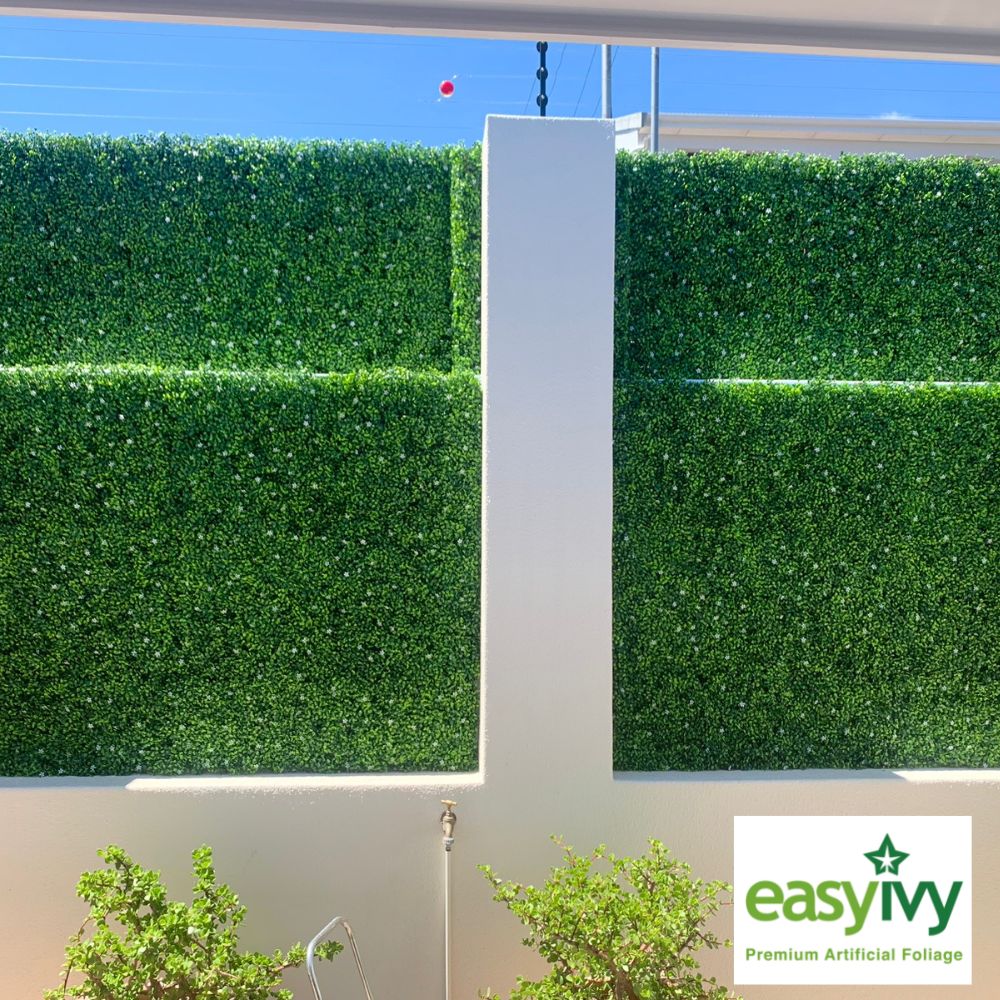 EasyIvy Green Buxus with Flowers (1m x 1m) | Artificial Foliage Panels
Sale price
R 699.00
Regular price
Ideal for creating privacy/sound/shade barriers,these tiles can add greenery to any space.
We ship throughout South Africa
Enhance the beauty of your outdoor space effortlessly with EasyIvy Green Buxus with Flowers, the perfect solution for those seeking the charm of lush greenery without the hassle of maintenance. These artificial foliage panels from EasyIvy® bring nature's beauty to your surroundings, providing an exquisite blend of greenery and colorful flowers, all within a convenient 1m x 1m square.
Crafted from low-density polyethylene (LDPE), EasyIvy® panels are designed to offer both durability and aesthetics. With a 2-year warranty, you can trust in the longevity of these panels to adorn your space with natural elegance.
One of the standout features of EasyIvy® is its UV Blocking fade-resistant technology. This means that the vibrant colors of the foliage and flowers will remain unchanged, even under the sun's harsh rays, ensuring a picturesque landscape year-round. The panels provide an impressive 90% shade coverage, making them ideal for creating privacy, sound barriers, or offering shade in your outdoor oasis.
Installing EasyIvy® is a breeze. Simply attach the panels to your desired surface, such as an EasyView fence panel, using cable ties. We recommend using five cable ties per 1m x 1m EasyIvy panel, securing one at each corner and one in the middle. To determine how many tiles you need for your EasyView fence, use our convenient fence calculator.
EasyIvy® artificial foliage panels are not just aesthetically pleasing; they are also incredibly practical. With these panels, you can enjoy the lush greenery and beautiful flowers without the need for pruning, fertilizing, or watering. Say goodbye to the laborious upkeep of live plants while maintaining a stunning outdoor environment.
Bring your outdoor vision to life with EasyIvy Green Buxus with Flowers. Whether you're looking to create a charming garden backdrop, a serene outdoor retreat, or an attractive boundary with our EasyView fence range, these artificial hedges offer a natural and low-maintenance solution.
Elevate your outdoor space effortlessly with EasyIvy® artificial foliage panels. Explore the endless possibilities of greenery and flowers, designed to thrive in any season, on Shop.BetaFence.co.za.
Use our fence calculator to determine how many tiles you need for your EasyView fence.
EasyIvy Green Buxus with Flowers (1m x 1m) | Artificial Foliage Panels
Sale price
R 699.00
Regular price