PRIVACY
Bringing a touch of lush greenery to your outdoor spaces is a great way to elevate your property's appeal and privacy. Plants offer more than just aesthetics – they provide shade, act as sound barriers, and create a tranquil atmosphere. But let's face it, not everyone can devote time to the constant care that live plants demand.

This is where the brilliance of artificial plants comes in, offering a practical solution that's as easy on the eyes as it is on your schedule.

Our EasyIvy artificial foliage can transform your mesh panel fences into a green barrier that is not only aesthetically pleasing but will also ensure that you can enjoy your outdoor space in complete privacy from any nosy neighbours.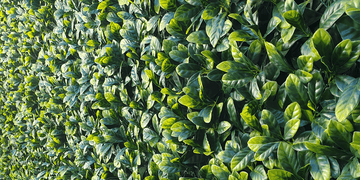 Browse related products
Sale price
R 699.00
Regular price
Sale price
R 649.00
Regular price
Sale price
R 2,845.00
Regular price