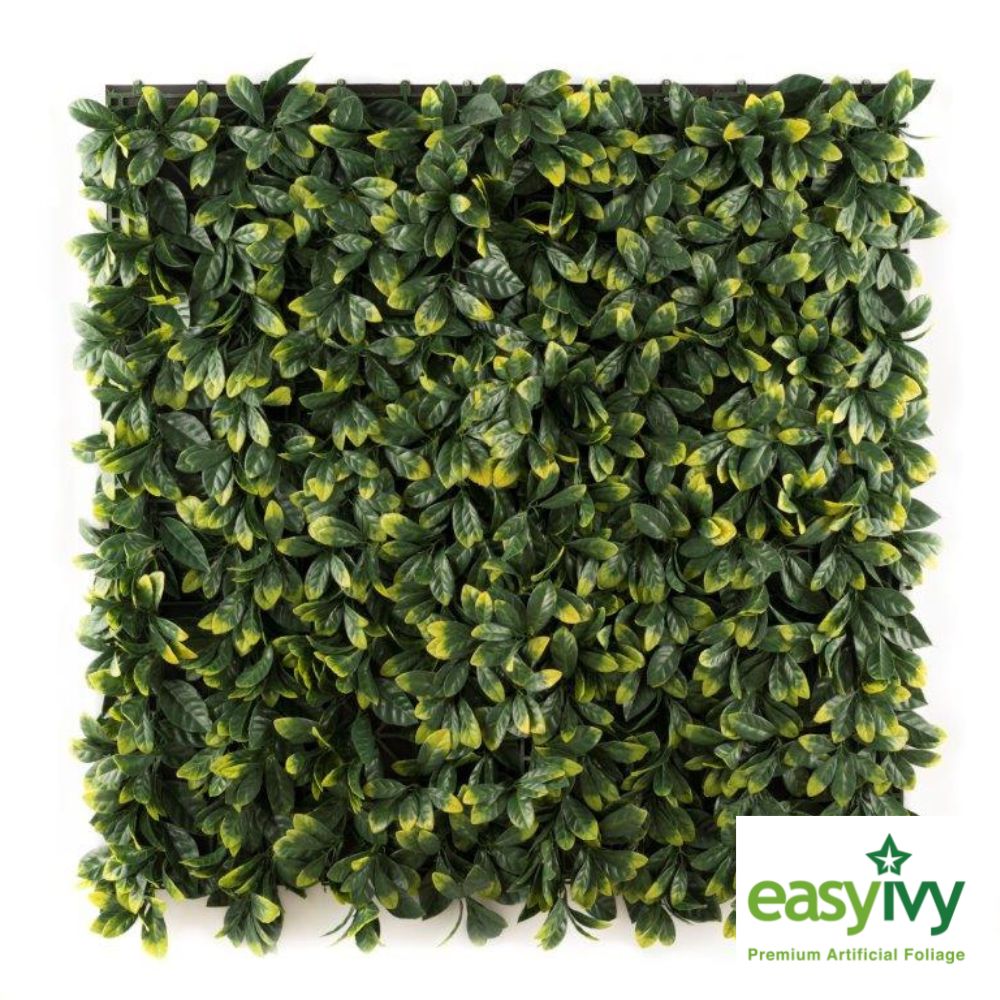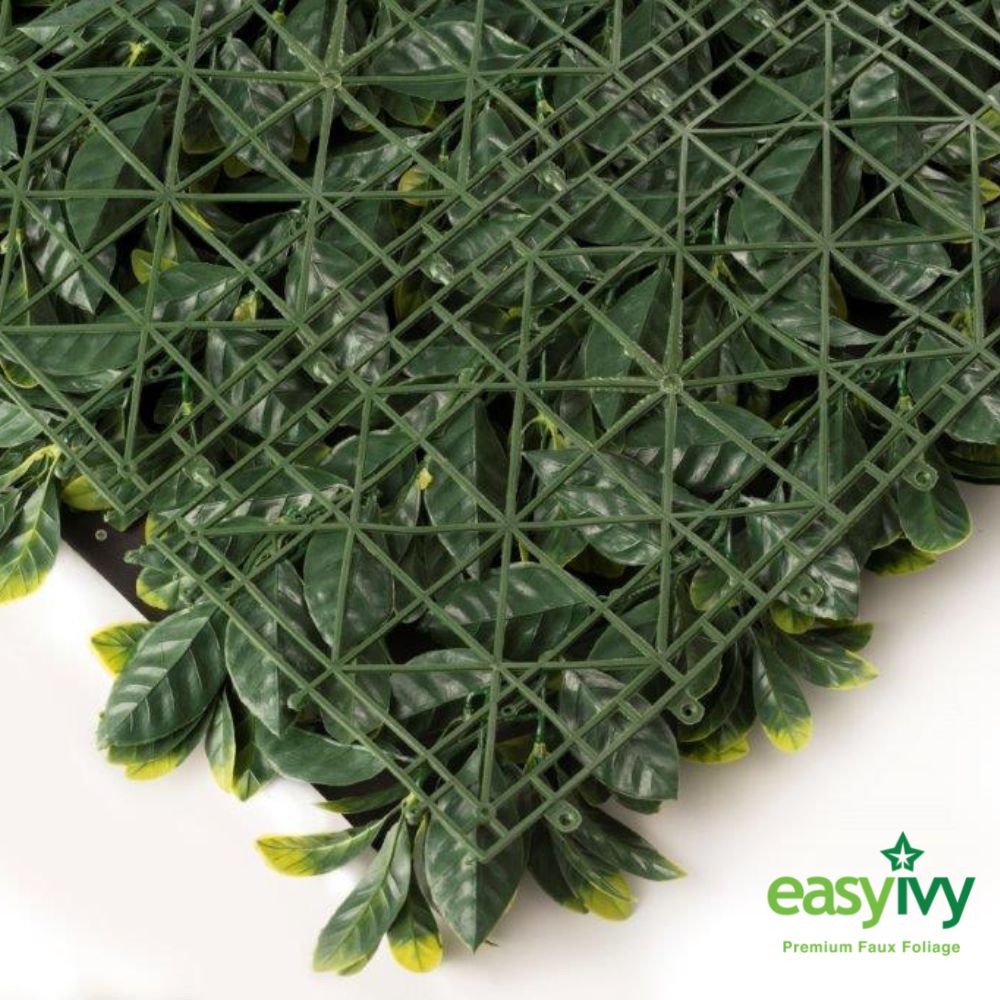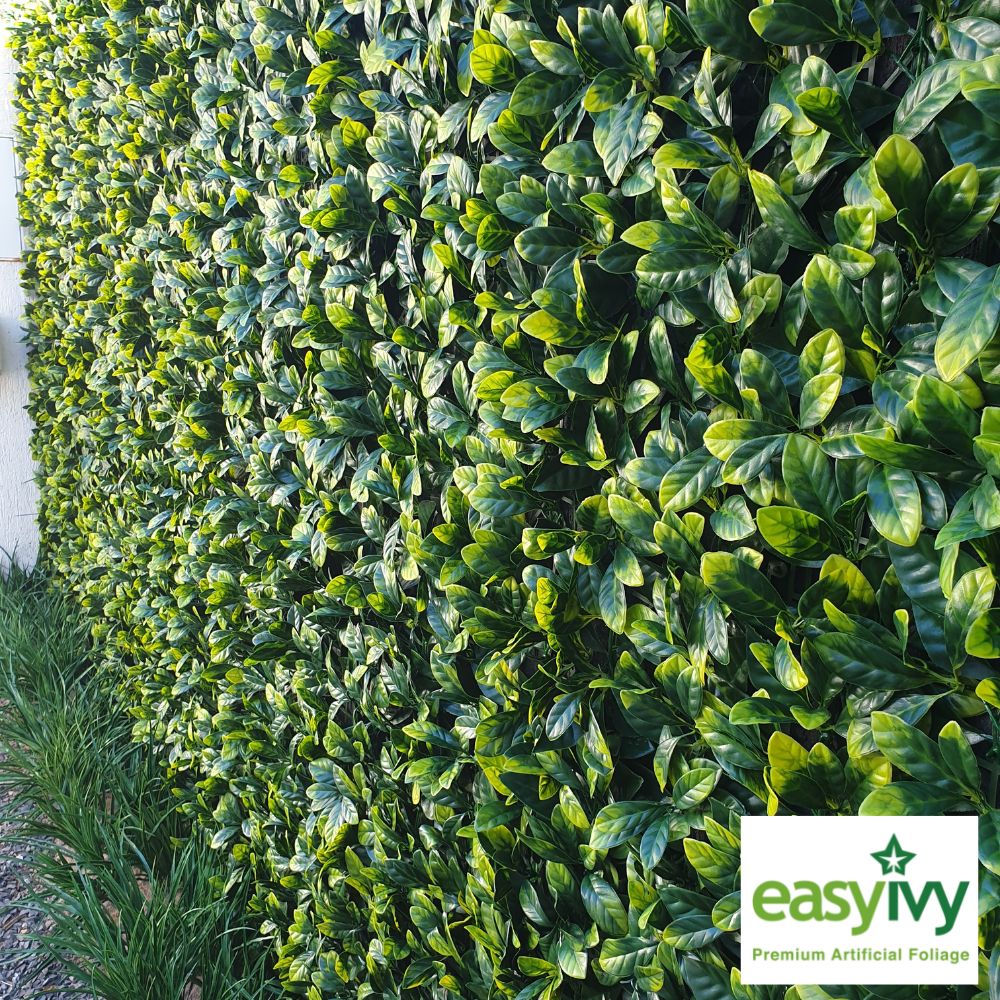 EasyIvy Lauro Bont (1m x 1m) | Artificial Foliage Panels
Sale price
R 649.00
Regular price
BLACK FRIDAY: Insert the discount code "10%DISCOUNT" on the Cart page to receive an additional 10% discount
Ideal for creating privacy/sound/shade barriers, these tiles can add greenery to any space.
We ship throughout South Africa
Description

Specifications

Benefits

Installation
Introducing the EasyIvy Lauro Bont (1m x 1m) - Your Gateway to Effortless Greenery!
Enhance your living spaces with the beauty and charm of nature, minus the hassles of maintenance. EasyIvy® brings you the perfect solution with our Lauro Bont artificial foliage panels. These 1m x 1m panels offer all the allure of living plants without the ongoing upkeep. Say goodbye to watering, pruning, and the uncertainties of unpredictable weather. It's time to embrace the convenience of artificial hedges.
EasyIvy® artificial foliage panels serve a multitude of purposes, making them an invaluable addition to your home or commercial space. With their lush greenery, they create an inviting atmosphere that can transform any area into a tranquil oasis. Whether you're looking to create a privacy screen, reduce noise pollution, or add shade to your outdoor space, these panels are the answer.
Imagine a vibrant, evergreen backdrop for your garden, patio, or balcony, regardless of the season. EasyIvy® Lauro Bont panels maintain their lush appearance year-round, ensuring your space remains green and inviting.
One of the exceptional features of EasyIvy® is its compatibility with our EasyView fence range. If you're seeking a seamless blend of privacy and aesthetics, combine EasyIvy® with our EasyView fences for a harmonious and stylish solution. Whether it's for a residential garden or a commercial space, this pairing adds a touch of natural elegance to your environment.
Invest in EasyIvy® artificial foliage panels and unlock a world of design possibilities. Create lush green walls, adorn your pergola, or breathe life into your indoor spaces. With their ease of installation and low maintenance requirements, these panels offer endless creativity.
Embrace the future of landscaping and design with EasyIvy® Lauro Bont (1m x 1m) artificial foliage panels. Enjoy the lushness of greenery, the tranquility of nature, and the freedom from constant maintenance. It's time to let your imagination flourish.
1m x 1m panels (1m²)

Made from low density polyethylene (LDPE)

2 year warranty
Uses UV Blocking fade resistant technology, which means the colour won't fade in the sun

Panels can be easily cut to any size or shape

Product is weather protected and stays green – summer through winter

90% shade coverage

100% maintenance free: no pruning, fertilizing or watering needed

Easy to install
EasyIvy installation is quick and easy. Simply attach the panels to your desired surface (for example: an EasyView fence panel) with cable ties. We recommend using 5 cable ties per 1mx1m EasyIvy panel: one cable tie and each corner, and one in the middle.
Use our fence calculator to determine how many tiles you need for your EasyView fence.
EasyIvy Lauro Bont (1m x 1m) | Artificial Foliage Panels
Sale price
R 649.00
Regular price