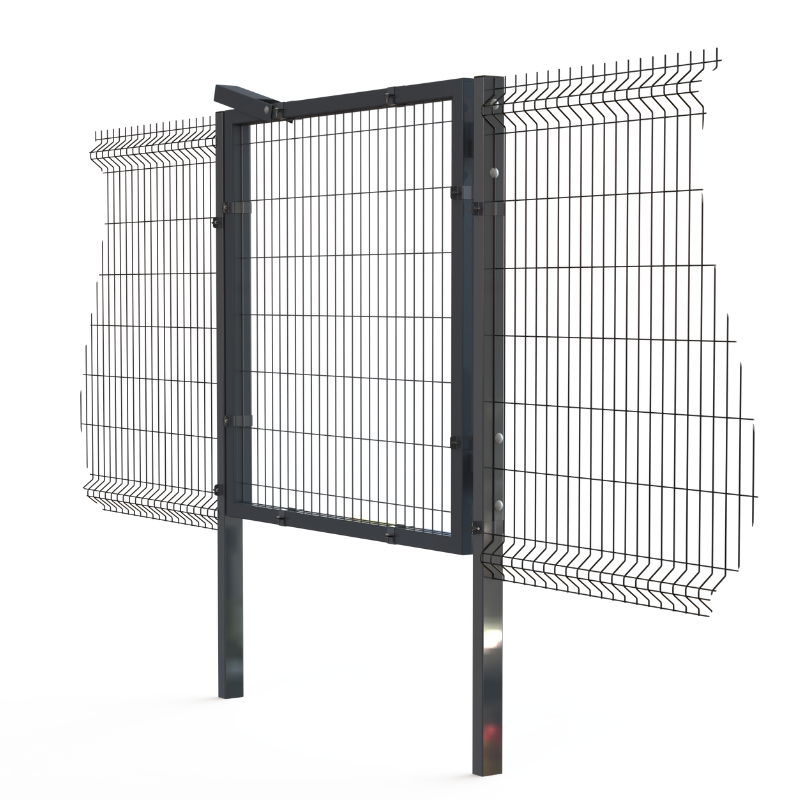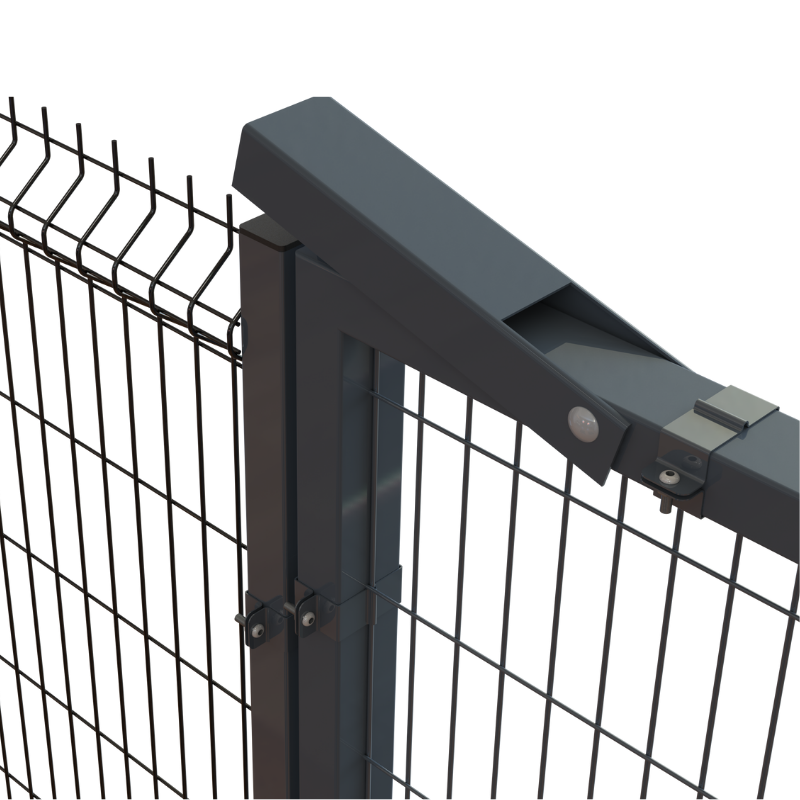 EasyView 1.10m x 1.07m Gate (1230mm post to post)
Sale price
R 3,250.05
Regular price
R 3,421.10
BLACK FRIDAY: Insert the discount code "10%DISCOUNT" on the Cart page to receive an additional 10% discount
The gate fits seamlessly with your system and is very appealing to the eye. It allows for easy access in and out of your perimeter.
We ship throughout South Africa
Description

Specifications

Installation Video

Unique Features

Benefits
Introducing the EasyView 1.10m x 1.07m Gate (1230mm post to post) by Betafence, a seamless and elegant addition to our EasyView boundary and partitioning system. This gate combines modern aesthetics, robust security, and exceptional quality to offer an inviting entry and exit point for your property.
The Perfect Fusion of Style and Functionality
The EasyView gate is a testament to our commitment to offering fencing solutions that blend style and functionality seamlessly. This gate is designed to fit effortlessly into the EasyView system, ensuring a consistent and cohesive appearance. Its unobtrusive design allows for an unobstructed view of the world beyond your perimeter, ensuring that you never feel isolated or closed in.
Effortless Access
Enjoy easy access in and out of your property with the EasyView gate. Whether you're welcoming guests or ensuring the safety of your loved ones, this gate offers convenience and security. Its user-friendly design ensures smooth operation and can be securely locked when needed.
PVC-Coated Durability
Just like the EasyView metal fence panels and posts, this gate is coated with PVC to provide exceptional protection against corrosion. This PVC coating acts as a shield, safeguarding your gate from the harmful effects of rust and ensuring that it remains in optimal condition even when exposed to the elements.
Built to Last
Durability and longevity are paramount, and the EasyView gate lives up to these expectations. This gate is engineered to withstand the test of time, offering years of reliable service. Its design and construction ensure both ease of installation and hassle-free daily operation.
Elevate Your Property's Entryway
Invest in the EasyView 1.10m x 1.07m Gate to enhance your property's entryway. It is the perfect addition to complete your EasyView system, combining aesthetics, accessibility, and security to create a grand entryway that leaves a lasting impression.
Gate Height: 1.10 metres

Gate width: 1.23 metres (from outside gate post to outside gate post)

Gate post complete with hinges are supplied complete set
Want to learn how to install this EasyView metal gate properly? Watch the video below for more insight and step-by-step instructions.
Lightweight gate with no heavy lifting required

Easy to install an outdoor gate

Matches the EasyView fence and post system perfectly

Appealing to the eye thanks to the anthracite coating

Anti-corrosive properties

Because it has a top latch that is easy to open and close, this gate is ideal for elderly people and for keeping pets in a certain area of the garden
Easy to use, easy to install

Minimal maintenance

No heavy lifting required
Are you interested in our easy install outdoor gates to go with your easy install metal fence system? Betafence is very proud of the EasyView system that we have created and all the associated products that go along with it. If you have any questions at all, please don't hesitate to get in touch with us today!