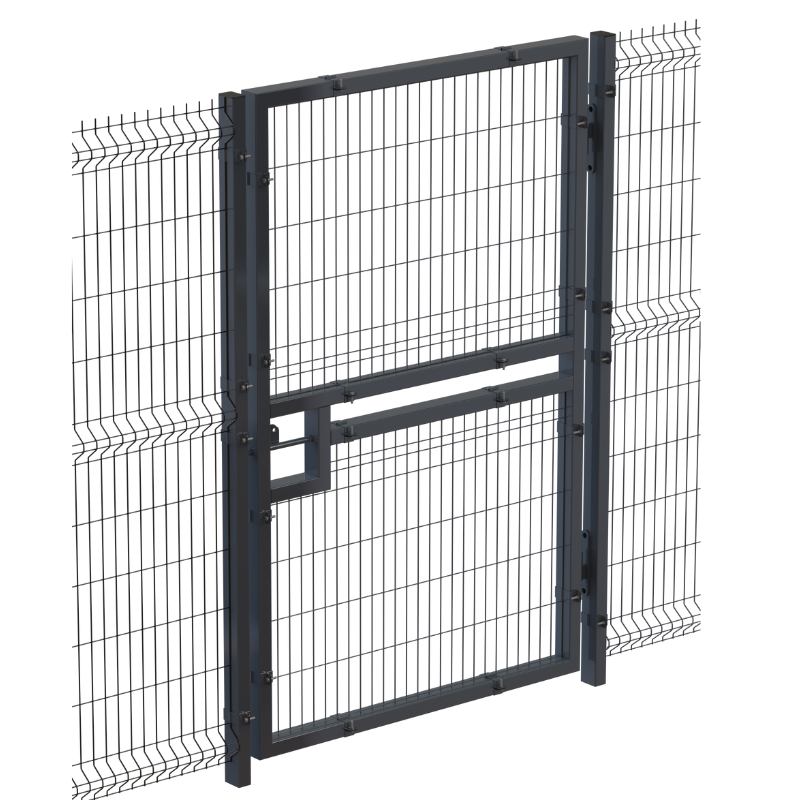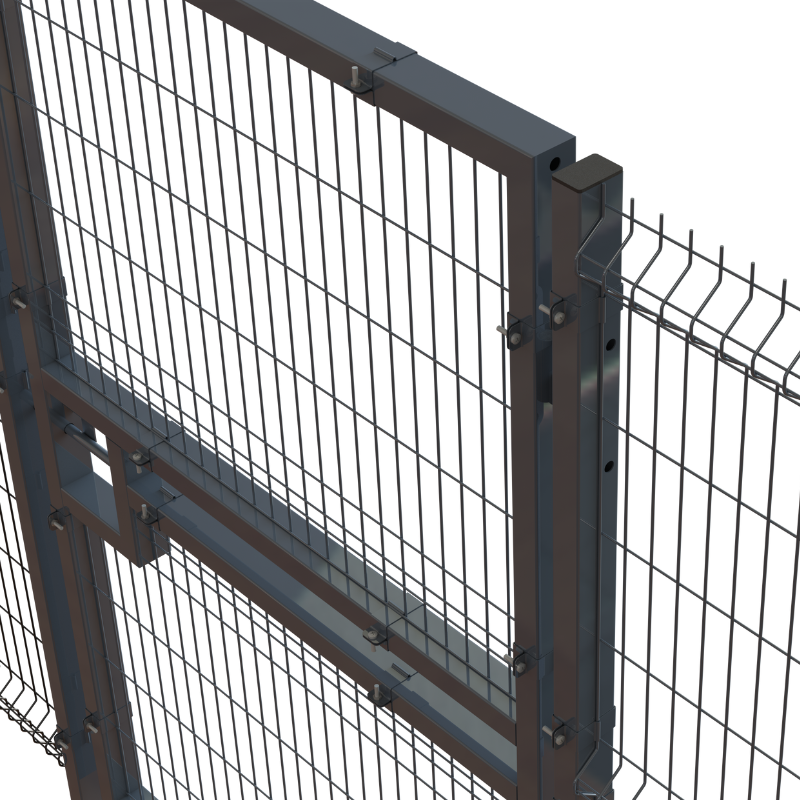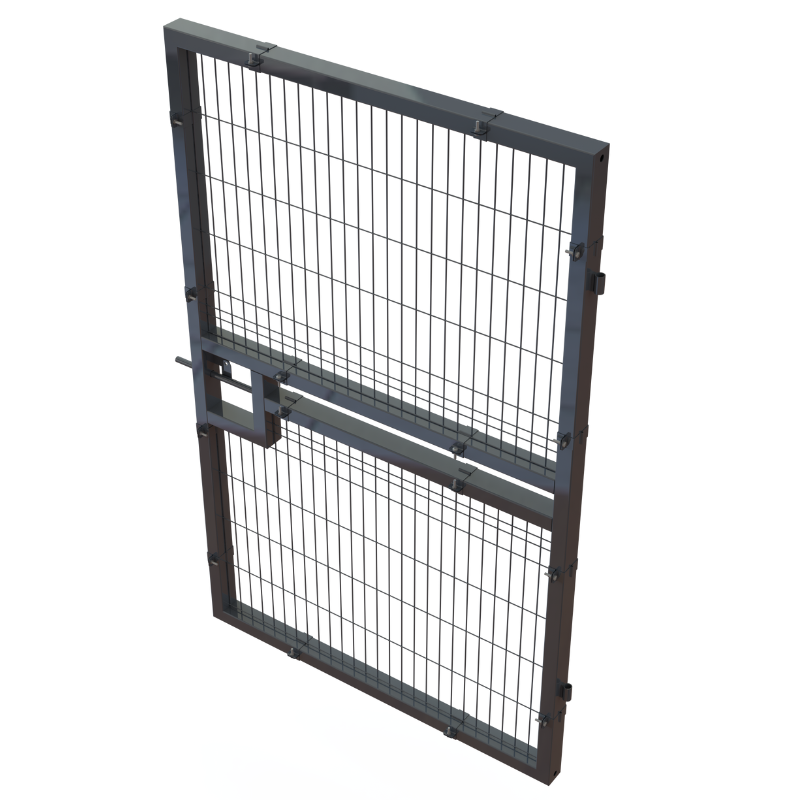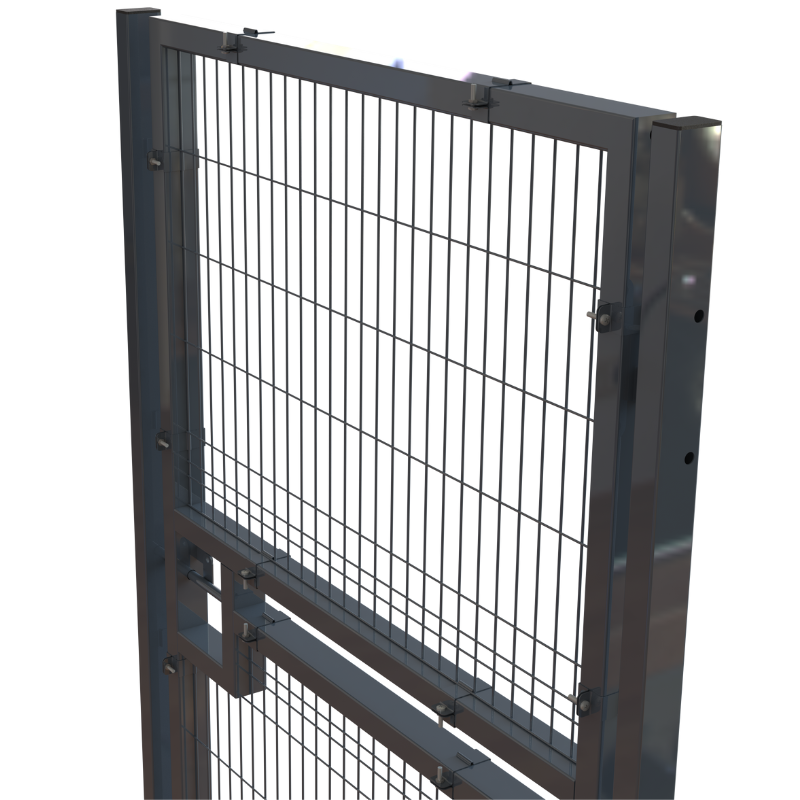 EasyView 1.71m x 1.07m Gate (1230mm post to post)
Sale price
R 4,876.97
Regular price
R 5,133.65
BLACK FRIDAY: Insert the discount code "10%DISCOUNT" on the Cart page to receive an additional 10% discount
These gates fit seamlessly with your system and are very appealing to the eye. They allow for easy access in and out of your perimeter and can be easily secured with a standard lock.
We ship throughout South Africa
Description

Specifications

Installation Video

Unique Features

Benefits
Introducing the EasyView 1.71m x 1.07m Gate (1230mm post to post) by Betafence, a seamless and elegant addition to our EasyView boundary and partitioning system. Designed with both aesthetics and practicality in mind, this gate effortlessly integrates with your EasyView system, providing not only a secure entry and exit point but also an appealing gateway to your property.
Aesthetic Appeal Meets Functionality
Our EasyView gate combines style and functionality in perfect harmony. Its design seamlessly complements the EasyView panel fence system, ensuring that your entire property exudes an air of contemporary elegance. As part of the EasyView family, it provides an unobstructed view of the world beyond your perimeter, making it an attractive choice for those who value both security and aesthetics.
Effortless Accessibility
Accessing your property has never been easier. The EasyView gate offers a convenient and straightforward entry and exit point. It's designed for smooth operation and can be effortlessly secured with a standard lock. Whether you're welcoming guests or ensuring the safety of your loved ones, this gate makes it a breeze.
Corrosion-Resistant PVC Coating
Like the EasyView metal fence panels and posts, this gate is also coated with PVC to provide exceptional protection against corrosion. The PVC coating acts as a shield, ensuring that your gate retains its structural integrity and visual appeal for years to come, even when exposed to the elements.
Durability and Longevity
At Betafence, we prioritize durability, and this gate is no exception. It is built to withstand the test of time, offering you years of reliable service. From installation to daily operation, our EasyView gate is engineered to be both user-friendly and long-lasting.
Elevate Your Property's Entrance
Invest in the EasyView 1.71m x 1.07m Gate to enhance the entrance of your property. It is the perfect addition to complete your EasyView system, combining aesthetics, accessibility, and security to create a grand entryway that leaves a lasting impression.
Gate Height: 1.71 metres

Gate width: 1.23 metres (from outside gate post to outside gate post)

Gate Post complete with hinges are included
Want to learn how to install this EasyView metal gate properly? Watch the video below for more insight and step-by-step instructions.
Lightweight gate with no heavy lifting required

Easy to install an outdoor gate

Matches the EasyView fence and post system perfectly

Appealing to the eye thanks to the anthracite coating

Anti-corrosive properties

The gate has a barrel bolt that is fully lockable ‒ suitable for boundary fence applications as well as partitions in which you want to secure parts of the garden
Easy to use, easy to install

Minimal maintenance

No heavy lifting required
Are you interested in our easy install outdoor gates to go with your easy install metal fence system? Betafence is very proud of the EasyView system that we have created and all the associated products that go along with it. If you have any questions at all, please don't hesitate to get in touch with us today!