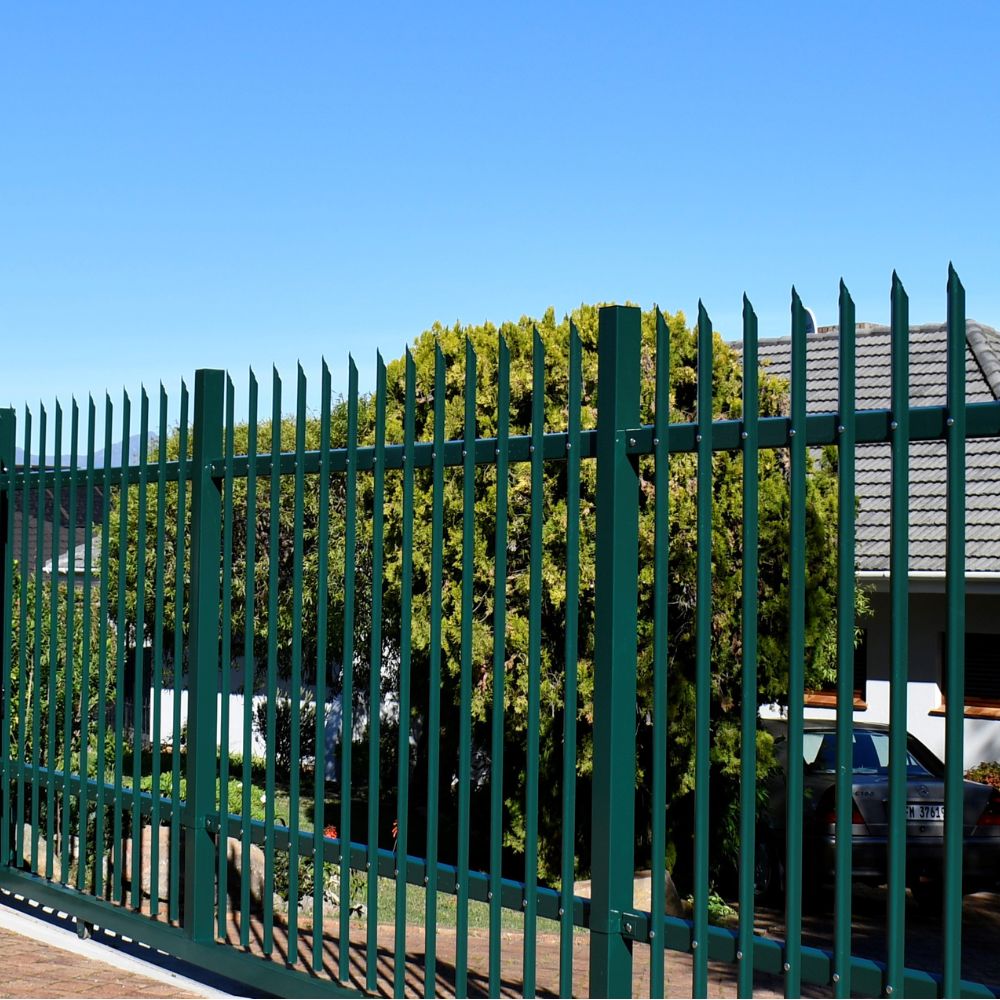 Post (Height - 2.4m) for Palisade fence system 1750mm
Sale price
R 605.20
Regular price
BLACK FRIDAY: Insert the discount code "10%DISCOUNT" on the Cart page to receive an additional 10% discount
Panels are fixed to the post using the specific palisade fixators.
We ship throughout South Africa
DESCRIPTION

SPECIFICATIONS

BENEFITS
Introducing our robust Square Tube Post (Height - 2.4m) designed exclusively for the Palisade Fence System (1750mm). These posts are the backbone of your palisade fencing project, providing the necessary support, security, and durability to safeguard your property.
Strength and Stability
Our Square Tube Posts are engineered to ensure the utmost strength and stability for your palisade fence. With a generous height of 2.4 meters, they stand tall and proud, serving as the vertical pillars that anchor your entire fencing system. You can trust that your property is in safe hands with these posts.
Seamless Panel Installation
Installing fence panels on these posts is a breeze, thanks to the specifically designed palisade fixators. These fixators ensure a secure and straightforward attachment process, guaranteeing that your fence panels will remain firmly in place.
Rust-Resistant Galvanized Finish
We understand the importance of longevity when it comes to fencing solutions. That's why our Square Tube Posts are meticulously galvanized, creating a protective layer that shields them from the harmful effects of rust and corrosion. This ensures that your fence posts will withstand the test of time and the elements, remaining sturdy and reliable.
Enhanced Durability with Powder Coating
To take durability a step further, our posts are also powder coated. This additional layer not only fortifies the posts but also enhances their visual appeal. The powder coating provides an extra line of defense against scratches, chipping, and environmental wear and tear.
Elevate the Security of Your Property
Investing in the right fence posts is essential for enhancing the security of your property. These Square Tube Posts for the Palisade Fence System are not only strong and durable but also visually appealing, ensuring that your fence is both a functional and aesthetic asset.
76 mm x 76 mm square tubing 

Weight: 9.8 KG

Posts should be planted in 400 mm x 400 mm x 600 mm deep 20 Mpa concrete. 

Powder coated | Available in three colours: white, green, charcoal
The system is designed to follow natural contours.

Z275 grade galvanised.