News
Factors To Consider Before Installing Your EasyView Fence
May 04, 2022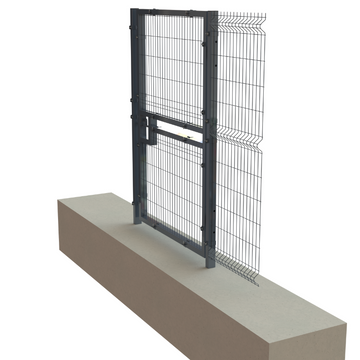 So your EasyView fence system has arrived and you are extremely excited to start the installation process and begin enjoying all the benefits that the EasyView system has to offer. But before you begin installing the system, there are definitely a few things to think about. By taking your time in the planning stage, you will reduce potential errors in the installation stage.
Before you begin installing your EasyView fencing system, ensure you have all the fencing, gates, gabions and industrial mesh and then consider these factors:
Make Sure Your Order Is Correct
Before you begin going through the installation process, you should double-check that your order is correct and that no mistakes have been made on Betafence's side or on your part. A successful installation requires all the necessary parts to be there!
Where You Want Your Gate To Be Placed
The installation actually begins with the installation of the gate (if you have ordered one). Before you start, you should give some thought as to where you would like the gate to be situated and what will be most practical for you. Once the gate is in place, it will be very difficult to change it.
What Is The Weather Like?
As you are going to be working with cement, it is very important that you have some warm and sunny weather for the day of the installation as well as a few days after so that the cement can cure. Rainy weather won't be ideal. 
Will Anyone Be Helping You?
While the EasyView fencing system from Betafence is designed to be extremely straightforward and easy to install, you would definitely benefit from an extra pair of hands. Perhaps see if any of your friends or family members would be happy to help you with the installation.
Do You Have All The Tools That Are Required?
Like we have already mentioned, the installation is easy. But there are some tools that you will need to ensure that the installation is effective, and you are going to want to ensure that you have all these tools before beginning the process.
Are you looking to buy fencing, gates and industrial mesh panels in South Africa? Have a look at the high-quality, sustainable options offered by Betafence. Our EasyView system is truly ideal for both commercial and residential applications. Enjoy convenient online ordering with delivery to your door!