News
The Benefits Of EasyView Fence Posts
Apr 27, 2022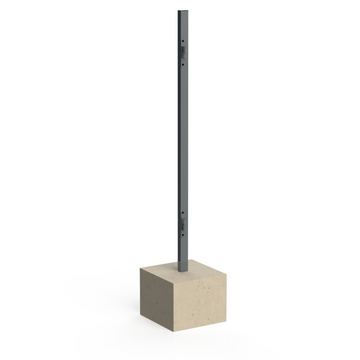 In this article, we will have a look at some of the many benefits that the EasyView Fence Posts have to offer you as a property owner and why they are so highly praised!
Offers Support
The posts offer support to the entire fencing and panel system and ensure that it stays in place.
Highly Durable
Because these posts are galvanised and PVC-coated, they are highly durable! They can handle extreme weather conditions if they have been properly installed, and they are made to last for many years.
Easy To Install
You do not need any experience to install these fence posts properly, and Betafence has a wide range of informational material to ensure that you get the job done right.
Anti-Corrosive
There are no pre-drilled holes in the EasyView fence posts, and once the caps are put in place, it is very difficult for any water to enter the post. The PVC coating also adds to the posts' anti-corrosive properties.
Affordable
Because the materials used to make the post are quite readily available, these posts are affordable. The fact that they have a very long lifespan and that they need very little maintenance also adds to the cost savings they offer over the years.
Lightweight
These panels are so lightweight, making them a safe option when it comes to lifting and handling and ensuring that the entire installation process is easier to complete. You do not need to be incredibly strong to handle these posts.
Matches The Panel
The fence posts have been used to match the panels exactly as the same powder-coating has been used. This ensures that the entire look of the fencing system looks appealing and cohesive.
Can Be Used For Corners Or Intermediates
Because of the fixation system and the general design of the fence posts, the fence posts can be used as intermediates between panels or on corners. The fence posts can also be used on slopes.
Unique Fixation Method
The Betafence team has come up with a truly unique fixation method for fixing the panels to the posts. It is easy to do and highly effective, ensuring the integrity of the entire fencing system.
Are you interested in experiencing the benefits of EasyView fence posts for yourself? The entire EasyView fencing system is available to be purchased off our Betafence website. Feel free to browse the various options or contact us if you have any questions.