News
Where Are the Best Places To Position Your Outdoor Security Cameras?
Apr 20, 2023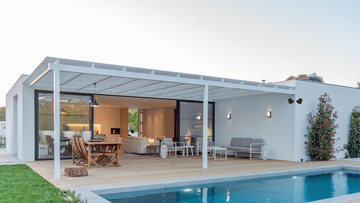 Outdoor security cameras are one of the most effective forms of security that you could invest in for your home. Not only do security cameras deter criminals from accessing your property, but they are also able to help you keep an eye on it at all times and identify trespassers.
Depending on your budget and the size of your home, you may purchase anywhere between one and several security cameras. In order to get the most out of this investment, you should think very carefully about where you plan to place these cameras. As security experts in South Africa, Betafence uses this article to give you some ideas of where you should place your outdoor security cameras.
Driveways
The driveway is a good place to start when it comes to outdoor camera placement. Not only is this a high-traffic area, but criminals may walk up your driveway to gain access to your home. Cameras in the driveway may deter criminals from entering your home at all.
Front And Back Doors
It is very important that you are able to view any activity at your front, back and side doors.
Exterior Windows
Many criminals avoid doors and instead try to access your property through its exterior windows, so having a camera guarding your windows is always a good idea.
A Few Other Placement Tips
Keep your cameras high above the ground. This makes them difficult for criminals to remove, and it offers you a wider viewing range. Place cameras on the second story if possible.

Ensure that the cameras are installed securely. Take your time when installing your cameras, or get a professional to do the job so that you know that your expensive security cameras won't be falling to the ground because of a loose screw.

Make sure that you get the right angle when installing your cameras. If an intruder does enter your property, you're going to want to get a good view of their face.

Take Wi-Fi strength into consideration if your cameras connect to Wi-Fi and provide remote viewing opportunities.
While it is very important to prioritise finding the optimal position for each of your outdoor cameras, you don't need to put too much pressure on yourself because you always have the option to change the position if it is not providing the visibility that you hoped for.
Are you ready to purchase your outdoor security cameras? Here at Betafence, we offer outdoor wireless cameras that allow for easy installation and remote viewing. We are proud suppliers of Lymeta & Co, which has an excellent reputation in the security industry. In addition to security cameras, we also offer security fencing. Get to know more about our products online or get in touch with our team directly.