News
Why the Look of Your Fence Matters
Jan 11, 2023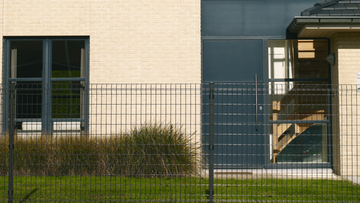 It is inarguable that the practicality and durability of your fence are some of its most important features, but the look of your fence is also something that you should definitely take into consideration. Even if you are looking for an immediate solution to your fencing needs, you should still slow down to consider how your fence  will affect the overall look of your property.
As suppliers of premium metal fencing panels, Betafence discusses the importance of the look of your property's fencing.
Cohesion & Sense of Pride
Your property's fence is typically one of the first things you'll see as you drive up toward your home, so choose a fence that you would be happy to come home to every day. In addition, you may feel a better sense of pride in your home when components such as your fencing are in cohesion with the rest of your home.
Boost Your Property Value
Did you know that choosing the right fence can actually boost your property's value? Not only does it create the right first impression, but it can immediately bump up the expected selling price in a buyer's mind. Of course, the look is not the only thing that is important in this regard, as the added security feature will definitely be used as an extra selling point…should there ever come a time when you'd like to sell your property.
Factors to Take into Consideration When Choosing the Right Fence to Fit the 'Look' of Your Home
Not too sure what fence will look best with the rest of your home?
Look to neighbours and other similar homes for inspiration

Consider the colour scheme of your home's exterior

Consider materials used in your home
Remember that while the look of your fencing is important, security and practicality should never be compromised for aesthetic value. Here at Betafence, we offer a fencing solution that will suit any home and meets all of your security needs!
Are you interested in Betafence's sleek and attractive fencing for your home? If you want to know more or have any questions for our knowledgeable team, please feel free to contact us today, and we can begin discussing your fencing needs.