News
5 Reasons Why Betafence Is The Way To Go During A Recession
Mar 22, 2023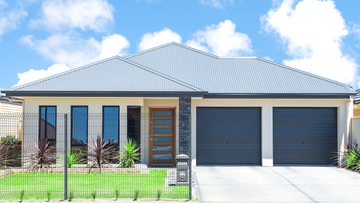 Given the hard economic times that we are facing as a country, consumers are naturally increasingly wary when it comes to making investments in things like home upgrades.
However, proper fencing and boundary protection remain more critical than ever. In this regard, Betafence's panel fences are one of the best options available on the market and should be top of mind when you consider security upgrade solutions.
The global economy is still struggling to recover after the one-two punch that was COVID-19 and then Russia's invasion of Ukraine. South Africa has not been immune to the economic impacts that have flowed out of these crises, resulting in many people struggling to make ends meet. On top of that, we have an electricity crisis to deal with, along with a range of other factors affecting our local economy.
Here is why purchasing Betafence fencing and security products is a good idea during the current economic downturn.
More Affordable Than Alternatives
When times are tough, budgets get tighter. The need for high-quality security solutions remains, but low cost is the name of the game. Betafence products are ideal in this regard, as they are more cost-effective than alternatives like palisade fencing or brick walls yet provide a similar if not better level of security assurance.
Lower Labour And Installation Costs 
The ease of installation makes Betafence products an appealing option when you're on a tight budget. Quicker and easier installation means that you will not have to spend nearly as much on labour or tools to get the job done. 
Protect Your Assets
During economic hardship, nobody can afford to replace their property if it is stolen or vandalised. Installing a quality boundary security solution is absolutely essential. The high quality of Betafence products can ensure that your assets are well protected.
Ensure Your Safety
Theft is not the only thing you need to be protected against. During difficult economic times, desperation can drive criminality to new levels. Home invasions and everything that comes with them are legitimate concerns in South Africa. Protect yourself and your family by installing a boundary protection solution that you can rely on.
Raise The Value of Your Property
Installing a quality fence can have a positive impact on the value of your property. This can be a welcome boon during hard economic times, as the improvement of your net worth can only create a more financially secure future for you and your family.
To find out more about the fencing products we offer as well what it might set you back to beef up your security, contact us at Betafence today!