News
Comparing Costs Of Perimeter Solutions
Oct 27, 2022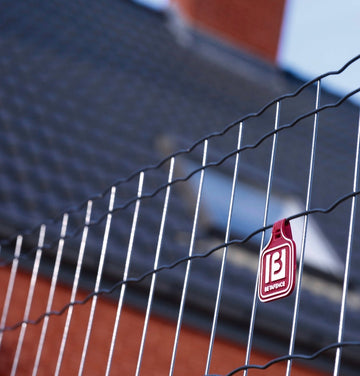 When considering the best perimeter solution for your property, there is no shortage of options to choose from. In fact, there are so many choices available that it can feel overwhelming. 
As experts in fencing solutions, we at Betafence know that price is often a concern when choosing a perimeter solution. We're here to break down the different kinds of fences available to you as well as the cost - from timber fences to mesh fences. 
Stone Boundary Wall
These boundary solutions are made using rocks or stones that are cemented together to form a wall. These walls have a natural aesthetic and are known to be robust and long-lasting.
Price: ± R2000
Brick Boundary Wall
Brick boundary walls are a popular option. These walls are known to be strong, durable and will stand the test of time. With different types of brick available, brick walls can be created to suit any aesthetic.
Price: ± R350 per meter
Precast Concrete Wall
Precast concrete walls consist of concrete poured into reusable moulds or forms. The concrete is then cured and unmoulded, resulting in panels ready to be assembled to create a wall. 
Price: ± R800 per meter
Wooden Fence
Wooden fences are typically made using treated timber and are popular due to their versatility and the privacy they offer. The price of wooden fences can vary depending on the type of timber used.
Price: ± R275 - ± R4000 per meter 
Palisade Fencing
Palisade fencing is a type of fence that consists of two horizontal rails connected by vertical rails set closely together to form a fence. The tops of the vertical rails are often spiked for extra security. 
Price: ± R1800 per meter 
Electric Fencing
Electric fencing usually consists of wires connected to an electricity source intended to deliver an electric shock to intruders when they touch the fence or attempt to cross the boundary.
Price: ± R300 per meter
Chain Link Fence
Chain Link is a type of woven fences usually made from coated steel wire. Chain link fences have a charectitics domain pattern.
Price: ± R550 per meter
Mesh Fences
Mesh fences are made up of welded mesh, created using galvanised steel which is then coated in PVC to produce a durable, weatherproof fencing solution.
Price: ± R1200
Are you Interested in new perimeter solutions? There's no one better to help you find the right fencing solution than the team at Betafence. To find out more about our perimeter solutions or ask about Betafence prices, get in touch with us today.