News
SA Fencing Laws & What They Mean For Your Property
Oct 11, 2022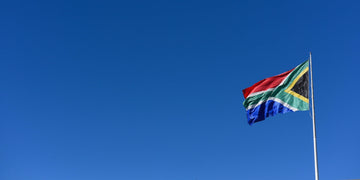 In South Africa, fences and perimeter systems are a necessity. Whether a fence divides one piece of land from its neighbour or marks the borders of your property, fences are a common sight all over South Africa. 
As commonplace as fences are, many people aren't aware that there are rules and laws pertaining to fencing that, when not adhered to, can result in serious consequences for property owners. As fencing and perimeter solutions experts, Betafence is here to share the important fencing laws all South Africans need to know.
Permission 
Before erecting a wall or fence on any boundary, a person must get consent from the municipality. Applications must be submitted with plans drawn to scale and clearly showing the erf's position, construction materials, construction method and dimensions of the proposed fence. 
Height
Fences must not exceed a height of 2.1m on street or lateral boundaries. The height of a fence is to be measured from the existing ground level or pavement. If the ground levels on either side of the fence are unequal, the higher of the two sides must be used to measure. 
Material
Boundaries that abut upon open spaces have strict regulations regarding materials. The following materials may be used: 
Face bricks with face-brick finishing

Brickwork that is plastered and painted or cement finished

Concrete block work that is plastered and painted or cement finished

Decorative bricks

Panels of precast concrete

Plastic coated or galvanised wire mesh

Processed timber as approved by the building control officer

Cast iron

Vertical steel railings

Any other materials complying with the municipality's requirements
Fair Face
Any walls or fences that face the street or abutting public open spaces must present a fair face. That is to say that the fence or boundary is not allowed to be unsightly or unpleasant to look at. 
Dilapidation 
All boundary walls and fences must be well maintained and in good condition, with the land owner being responsible for said maintenance. The municipality's consent must be obtained to demolish an unsightly or dilapidated fence. Posters, placards and other notices are not to be drawn, applied or affixed to fences or boundary walls unless done under terms of any other by-law of the municipality.
Looking for the best fencing for your property? Betafence is the premium supplier of SA fencing and perimeter solutions, known for exceptional quality results. As industry experts, we at Betafence know all of the important laws and regulations that must be adhered to when it comes to fences and perimeters. You can rely on us to provide a solution that is compliant, safe and secure. Contact us today if you have any questions or are ready to get started.