News
Tips for Incorporating Artificial Foliage in Your Home
Jul 19, 2023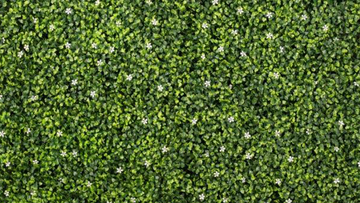 Plants can really uplift the look and feel of your property and can provide privacy, sound barriers, and shade. However, not everyone has the time to dedicate to watering, pruning, and the other forms of maintenance that come with owning plants. That's why artificial foliage provides the perfect solution!
While Betafence is known for our EasyView fences and our cost-effective fence posts, we also offer a range of artificial foliage, known as EasyIvy. In this article, we'll provide a few tips for incorporating artificial plants into your home and creating a greener, more aesthetically pleasing, as well as practical, space. 
Invest Authentic-looking Foliage
The fact of the matter is that cheap artificial foliage can look unrealistic and just plain tacky. It is far better to invest in top-quality artificial foliage that looks as if it could be a living, breathing plant. Yes, you may end up paying a bit more, but at the end of the day, you'll be far more satisfied with your purchase in the long run!
Carefully Consider Placement 
Placement should be one of the biggest considerations when adding artificial foliage to your home. When placed strategically, artificial foliage can add shade, privacy, and beauty to your space. It can even act as a sound barrier! Fortunately, if you want to change the placement of your artificial foliage, it is very simple and easy to do so.
Consider What Type of Artificial Foliage You Want to Buy
Artificial foliage comes in dozens of forms and includes everything from astroturf to artificial flowers and everything in between. Do your research and decide which shades, shapes, and sizes will work best with your home or commercial space.
Attach to Your Mesh Fencing
Our EasyIvy artificial foliage works perfectly with our EasyView fences. Simply attach the artificial panels to your mesh fencing panels, and voilà, you have a stunning wall of ivy that provides both shade and privacy! This is just one of the ways to improve the appearance of your mesh fencing. 
Ready to add some greenery to your space without having to commit to maintenance and watering?
EasyIvy
is the ideal solution for you!
Contact us
today to place your order for EasyIvy and have the product delivered to your door.