News
4 Advantages Of Welded Mesh Fencing For Any Property
Dec 22, 2022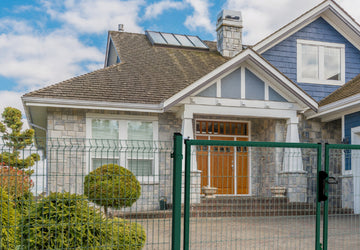 Whether you own a farm, a small holding, or something residential, welded mesh fencing is an ideal solution for adding security or boundaries to any property. Betafence fencing solutions come with a solid PVC coating for additional protection and anti-corrosive properties. 
Welded mesh fencing panels are versatile, sustainable and economical, available in various sizes depending on your unique needs. Keep reading to discover the four primary advantages of welded mesh fencing for any property. 
Easy Installation 
The installation process is so easy that we have made them for you to install yourself at your convenience! Traditional fencing can be tricky to erect without the hands of a team of experts. The job tends to be laborious and requires strength and stamina to complete it effectively. However, the DIY installation kit for our quick install welded mesh fences is so easy that you can do it yourself! 
Cost-effective 
While security is essential, in a tough economy, paying for these solutions may be out of your budget. The good news is that welded mesh fences offer an affordable fencing solution to property owners. Because of the durable PVC coating, these fences can withstand it all. Therefore, they are not just cost-effective to purchase and erect, they are easy and cheaper to maintain too. 
Highly Durable 
The durability of welded mesh fencing options is unmatched. PVC-coated welded wire mesh fencing panels are completely weatherproof and can withstand long wet seasons and extremely high temperatures. The anti-corrosive properties mean that our fencing panels are cheap and require little maintenance. 
Allows Visibility
A lack of visibility is neither pleasant nor safe. When you are inside your home or enjoying a day outside, having complete visibility of the surrounding land ensures you can spot any suspicious activity. Moreover, improved visibility adds to the overall property appeal, allowing you to enjoy the views or avoid feeling boxed inside the property.      
With several materials for fencing available on the market, we can safely assure you that Betafence PVC coated welded mesh fencing is the most durable, cost-effective solution, providing lifelong security and protection. Shop our panel fences and products online today or contact us to discuss your needs in-depth.